Top ten best rappers in Nigeria
Under
:
entertainment
,
Posted
: 1 year ago
BY ADMIN!
Promote Your Music On This Platform Call/Whatsapp +2348128763223 | 07066673920
READ Latest Entertainment News, Photos, Gists & Gossips In Nigeria Here
olamide -(badoo)
olamide ayodeji aka olamide badoo the father of one has been the best rapper so far in Ngeria after the coming down of the likes of MI and ICE PRINCE the north side rappers hehas been the most consistent artiste /rapper in Nigeria music industry. He gave us his rap skills with hios albums,"STREET OT EYANMAYWEATHER THE GLORY" making it his 6th studio albums .eyan mayweather won the categoryof the best rap album at headies and i think for now he's the best
illbliss
oga boss,shut down malay and jozi he is the second best rapper in Nigeria
the eeast side born rapper who has also been consistent since winning the best rap album at headies 2016 and some of his rap awards is lyricist on the roll,he's respected by many artiste from east side "illbliss oga boss" in phyno's voice
Reminisce-(babahafusa)
if you think of any rapper that can handle any beat either fast or slow or mourning beat come to alaga his skill mainly is rap he cant handle chorus like that but when he bounce on it for sure he will kill it . he won lyricist on the roll two times and his album ELHADJI AND BABAHAFUSA "his song featuring wale was a blast.
MI-
mr incredible the once best rapper in naija is still in the game seriously ,he is not releasing songs like that but he's skills is showing in his featured songs i dont know much about him but he's simply the best.
ICE PRINCE-
PANSHAK ZAMANI THE north born rapper from a poor family has been in d industry since 2010 till date and he has been on the list and is attributes are overwhelming, he his scarce in the industry but with due respect he's also the best
GOD BLESS ZAMANI
PHYNO-
phyno the east born rapper who came to limelight when he featured baddo in dope money and since then till now he has been on the top , in eastern Nigeria he is the best after illbliss, he is a rapper that prove he's really from the east with the language he raps with .
FALZ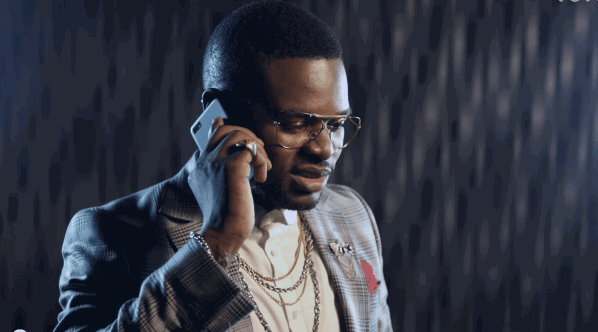 the only barrister in music ,the comic artiste who came tolimelight in 2013 , has proved us wronged that he has what is needed to be a rapper after his dope song 'SOFTWORK' he is very know for his punchlines and fact and he has been featured by top artiste .
falana who was supposed to be a barrister/lawyer and be in the chamber right now is now showcasing his talent to the word , he made reference to that in SOFTWORK "if is live we choose we could have been in chambers " no regret he said and he his the only musician to collect AMVCA.
VECTOR-
vector the obalende born rapper who was brought up in obalende featured in my list because he his very good in handling lyrics , if you check any lyricist on the roll category in any award he will surely be nominated,and his punchlines made him great. i dont know who gives punchline better falz or vector but i know his rapstyle is very encouraging and he gave us the best rap song KINGKONG in Nigeria.
YUNGSIX-
yungsix also made thelist ,the finest rapper from KKTBM crew is a very talentedyoung boy, that deservers more awards in rap category and he is the best young rapper in Nigeria . his case his different but he is not well hyped and showcased.
MODE9-
the lengend rapper mode9 , i call him legendary because he always handle rap seriously and madly and he has been in the industry before some rappers and he's still the best.
WATCH OUT FOR THE NEXT POST – BEST NEX RATED ACT.
No Responses Yet